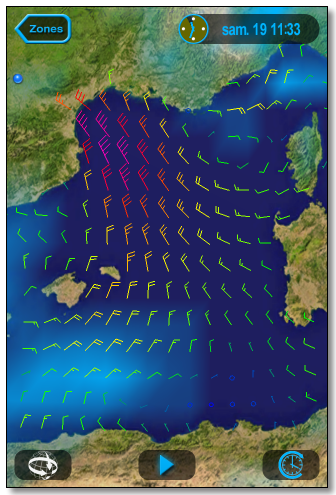 GRIB File for detailed weather infomration at sea. We can help you determine the right weather solution for your needs.
Global Marine Networks offers free consultations to help you design satellite communication solutions that meet your needs for satellite voice, marine weather, vessel tracking, blogging and more!
Whether you are an individual on a single vessel, hiking solo in the mountains, or in charge of a large commercial vessel with complex networking needs, our highly-trained specialists can help recommend the perfect satellite solution for your needs.
Wisely invest your time and resources to discover your optimal satellite communication system.
Get a recommendation for the system that will best fit your needs.
Receive the support you need to help you implement your chosen solution.
Learn how satellite can work for you and your budget.
Receive your Free Satellite Communication Consultation by completing the form to the left now!
---
Here's what our customers have to say:
"Our e mails were answered in a timely fashion and you were fantastic and knowledgeable on the phone. More important, you were enthusiastic.

NEVER overlook this:: That everyone expects an answer to e mail within one business day ( which you always did), and that EVERYONE DEEPLY APPRECIATES a knowledgeable human voice at the other end of the tech support number ( which was YOU). All the ads and boat shows in the world won't undue the damage done by poor e-mail and support, On the other hand, we are SO HAPPY with your e-mail and support that we'll never stop sending you business. KEEP UP the GOOD WORK. Thanks."
-- M/V OceanExplorer (commercial cruise ship), GMN customer
"I have recommended the Optimizer to a few of the cruisers I met along the way, and as well GMN for the easy purchase and great service. I have heard (and seen) some horror stories with folks trying to do things another way; those that saw the Optimizer and iPad in operations were more than envious; having a hassle-free email connection once it was up and running is absolutely the only way to go."
-- GMN customer David Vogel, referencing compression email service XGate with the RedPort Optimizer satellite WiFi hotspot