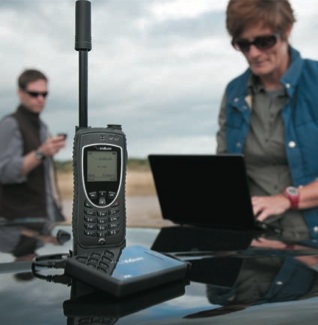 Use Iridium AxcessPoint Mail & Web with Iridium Phone & iOS Device
Learn detailed information about Iridium AxcessPoint Mail & Web through this three part video series. The developers at Global Marine Networks created AxcessPoint Mail & Web for Iridium, so there is no better source for comprehensive knowledge about this product.

View the videos to learn:
AxcessPoint Introduction and Registration: advantages, requirements and demo of registration process (9 minutes)
Installation and Satellite Email and Web Browsing Demos: iOS compatibility, demos of download and installation, create and send email, web browsing, important app control areas (17 minutes)
Marine Weather and GPS demos: put it all together to download GRIBs, forecasts, GPS location and more on your iPod, iPad or iPhone at sea. (18 minutes)
These videos will teach what you need to know to use your iPod Touch, iPad, or iPhone with the Iridium AxcessPoint Mail & Web Apple iOS app. Use your Iridium satellite phone, an optional Iridium AxcessPoint WiFi hotspot and Marine Weather apps. This is a complete reliable solution to receive, display and manage email, web and weather on open seas or any remote location with your iPod, iPad and other IOS devices.
You will be able to watch the videos at your leisure multiple times. Fill out the form on the left to gain access to videos now!