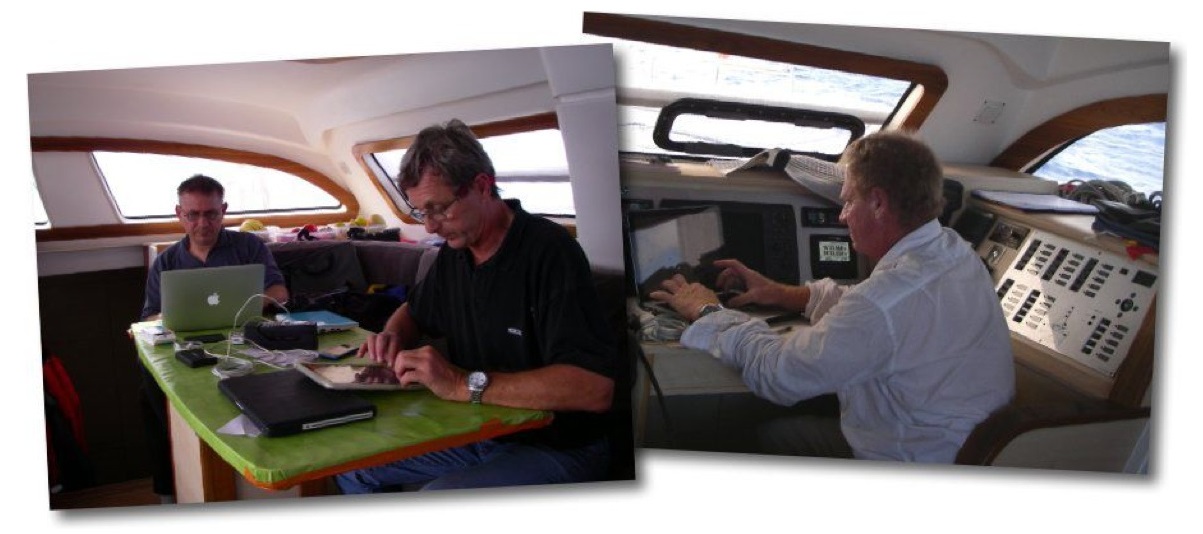 Sailors download free GRIB weather files onto iPad onboard S/V Rafael during ARC Rally 2011
Download free GRIB files on your iPod Touch, iPad, or iPhone with the Iridium AxcessPoint Mail & Web Apple iOS app. Use your Iridium satellite phone, an Iridium AxcessPoint WiFi hotspot and Global Marine Networks' free GRIB service. We now have a complete reliable solution to receive, display and manage GRIB and other weather files on open seas with your iPod, iPad and other IOS devices.

Listen to the 3 minute audio and learn:
What equipment to use
What apps to use
The procedure to put it all together to download GRIBs and more on your iPod at sea
Get all the weather data you need for a successful crossing with an iPad, the new Iridium AxcessPoint WiFi hotspot, Iridium satellite phone, the right apps and GMN expertise. Fill out the form to listen and learn how now!